---
Optional Software Modules for SchuyLab
Schuyler House has many optional add-on software modules.  Take a look at the list below to see how you can add power to your laboratory by improves the quantity and the quality of your work.  These modules can fill your needs and allow you to buy only what you need.
Please contact our sales department if you have any question about our Software Modules for SchuyLab.
---
Archiving:
Many of our laboratories have now been operating for decades. While SchuyLab is a very concise system and has no real need to archive patients, it is sometimes more convenient for the laboratory and their IT personnel to have a smaller active set of patients. SchuyLab's Archiving does not remove the patients from your system! It just separates them out so that they don't get in the way of daily tasks. Archived patient (ie ones inactive for a number of years you select) can be retrieved and reactivated by a user who has the security permission to do so.
Click Here for more information:
---
 Automatic Faxing:
The simplest way to improve result delivery is to have SchuyLab automatically fax results when they are done. The SchuyLab Fax Module will fax patient reports directly from SchuyLab to your clients' fax machines. It can be set up to do this automatically when a report is final, whenever you print in Batch; or you can fax a single report at a time.
---
Autoverification:
Regulatory statutes now allow results to be verified by an LIS. SchuyLab provides rule-based options that allow the bulk of your work to be automatically accepted as soon as it performed. Your technologists will then only need to look at exceptions/ abnormal results.
Click Here for more information:
---
Barcodes and Labels:
If your major analyzers can read barcodes and you have a substantial specimen load, the Barcode module will increase both your efficiency and the quality of your patient results — perhaps more than any other single module. Barcodes increase specimen integrity by improving the readability and accuracy of the labels and diminish tech time and operator error by allowing host query by the instruments. You should verify that your instruments have the capability to read barcodes beforehand.
Click Here for more information:
---
 Batch Requisitions:
If your SchuyLab is a multi-station network, and your specimens tend to arrive in large batches, one or two times a day, you will often have numerous techs entering the requisitions simultaneously. Batch Requisitions streamlines large-volume, multi-tech specimen entry.
 Click Here for more information:
---
 Billing:
The Billing Module is an optional feature of the SchuyLab system.   It is rich and powerful module which has so many features it requires it own manual.  With this module SchuyLab can directly bill for the procedures it performs, sending transactions directly to government insurance, private insurance and billing consolidators. SchuyLab also receives Remittance (a separate module that is requires Billing) from insurers and consolidators.
Click Here for more information:
---
Check-In:
Specimens arriving in the lab are accompanied by a printed requisition. The Check-In module allows for easy and quick assignment of an accession number to incoming specimens, as well as validating that the samples submitted to the lab are adequate in quantity and quality for the tests ordered.
Click Here for more information:
---
Cytology:
The Cytology Module offers a demographics style report with the ability for entering the interpretative ranges based on the Bethesda System for reporting cervical cytology. It offers a report that will monitor and provide statistics for those aspects of Pap Smear testing which need to be monitored for legal and technical purposes.
---
Eligibility:
Limited release of this module is available. Eligibility allows automation of the search of insurance and other qualifying files (provided by the payor) to see if an individual patient is under coverage at a given time.
---
Email:
SchuyLab now has this great new feature that allows you to email a secure link to your doctors.  Your doctors can click on this link and it will take them to your SchuyNet webpage.  Once they sign in, the pdf of the patient's results is available to them to view and print from their desk.
---
Export:
SchuyLab's Export Module allows you to create commonly used data platforms (i.e., fixed field, comma delim, HL7) and select types of data (i.e., biling, results, demographics) that are going to use that format in each instance. Once the format is created,  SchuyLab 'remembers' its configuration, and the user can go into that icon to use it to export.
Click Here for more information:
---
Import:
This is generally a manually triggered utility that a site can use to import patient demographics from another system on a daily or weekly basis. This is used in cases when the site decided it is not worthwhile to establish a dynamic surface.
---
Image Import:
The SchuyLab system has always allowed users to place text note in many different location though out the system.  The Image Module allows users to place image, pictures, into any report along side any text note.
The images can come from any source not just from microscopes or any equipment.
---
Medication Module
The SchuyLab Medication Module is designed to correlate a patient's lab test results with their prescribed medication. Doctors can immediately see whether or not a patient's test results are consistent with their prescription. The Medication Module tracks the patient's current and previous prescriptions to ensure correct interpretation. The module is easy to set up and use, and Schuyler House provides a full catalog of medications and dosages at no charge.
Click Here for more information:
---
Medical Necessity:
Will you get paid for the work you do? It is important to know which tests the various insurance companies and government agencies will pay for and those they won't. Medical Necessity is designed to help catch these mistakes, alerting you to tests and diagnoses that have nothing to do with one another, and allowing you to check and see if you have entered the ICD-9 code correctly. Keyword and reverse-lookup aids are also available. SchuyLab licenses the region-specific CodeMap database for this module. It is designed to advise you of potential problems before the Medicare claim returns, denied.
---
Messages
SchuyLab Text Messaging allows users on a SchuyLab system to send messages to one another. Messages can be sent to all users, or to specific individuals. It's not email — it only works within the SchuyLab system, on SchuyLab stations within your lab — but it works similarly to email.
---
Microbiology:
SchuyLab's Microbiology feature has been enhanced for smoother operation and increased entry of results. It permits the user to define the organisms that may be entered for any bacteriological sample. Sensitivities are now custom tailored to each organism. Results are entered for the culture, the organism, and the antibiotics, and fully annotated in each instance. Finally, we have removed the upper limit on the number of organisms that may be identified and reported on a single specimen.
---
Multi-Facility:
A main laboratory that satellite labs associated with it, or a set of associated co-equal laboratories under one organizational head, is a multi-facility group. Each lab has their own instruments and processing, but is connected to the main lab by either a VPN or LAN network. These would NOT be independent labs, but two or more labs owned by the same corporation and using one database, yet run separately from one another. Most important, each lab has its own CLIA number. When SchuyLab is configured as a Multi-Facility system, it automatically tracks which tests were done at which facility, and annotates the tests in compliance with CLIA regulations.
---
Multiple Language:
T
he Multiple Language Module is not a translation program: it won't automatically translate information from one language to another. Rather, the Multiple Language Module allows the option in Test Definitions for each test to have synonyms for its Name and a Description in a set of non-English languages. Once the synonyms have been defined, each Client in SL can be set to report in any of those languages.
Click Here for more information:
---
Pricing:
Facilities (i.e. hospitals) sometimes do not need the complete Billing module, but they do need to produce reports that reflect the prices in different Fee Schedules. SchuyLab's Pricing module allows that to be done.
---
QC: (Quality Control)
Maintaining Quality Control is a part of the work you do every day in the lab. You need to track the set values of any given test and, on occasion, print out these values. The QC module, which is a standard feature in SchuyLab, can do this for you and more. See the Daily Operations section of your SchuyLab manual for more details in setting up and using QC.
---
Refer Tests: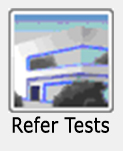 Most laboratories send some portion of their testing out to their facilities for analysis. SchuyLab can establish a system interface with many of these other reference labs and electronically send the orders and receive the results. Reports of the work done at other labs are correctly annotated to show the performing facility.
---
Remote Printing:
This provides crisp clear copies of patient results to a special modem-equipped printer in a doctor's office. Your system is set up with its required printers, reports and invoices are printing nicely to the correct locations, and all is right with the world. Now, you need to print something from your computer station to the lab next door, the boss's office across the street, or a client across town. That's where Remote Printing comes in. Much like Faxing, you can print when the patient's report is finalized, when you batch print or manually send it to the remote printer queue. Specific hardware (printers or printing attachments) is necessary as is a dedicated phone line.
Click Here for more information:
---
Review Orders:
Intended for large throughout laboratories, Review Orders allows the initial input of the Requisition to be fault-tolerant. Review Orders serves as a 'safety net' to require that a 'second pair of eyes' confirm the demographics. Review Orders does not delay analysis of a sample (and hence increase TAT) but works in a parallel time frame so that the demographic review is done by the time the results are ready to be released.
---
Review Results
In the 'old days', when you printed a set of reports, the lab chief looked them over and signed them before they left the laboratory. As the speed of result delivery has increased, data has increasingly been transmitted on a discrete basis, and the concept of 'overview' has been lost. Review Results reintroduces 'overview' and provides a new, fast, electronic method of giving a lab manager an overview and sign-off of the work that has been done.
At any moment that you access the Review Results Module, the technologists with security clearance to release results have all of the Accepted results available to them. These results are consolidated on the patient's Accession, so that work that was performed on diverse instruments can all be reviewed at a single moment. (Not only does this require less time on the part of the technologist, but it is better medically, since there are known relationships among various tests in different departments.) If results are altered, or more are Accepted at a later time, then this triggers the Accession to reappear in Review. Of course, partial sets of results may be released by toggling the Approval of the individual tests. SchuyLab diligently records the sign-on of the individual who releases the results (in addition to the person who originally Approved them).

---
Review QA:
Review QA works hand-in-hand with Accessioning and Review Orders to seperate the Requisitions that require customer contact (ex. missing diagnosis) into a queue that can be handled by laboratory personnel authorized for that role.
---
More software options
---
SchuyNet:
Secured access via the Internet is the richest and most contemporary method of providing result delivery. It does not matter where your clinician is: in his office or at home or at a conference. He can still log on and see his patients' results – and look up prior information. SchuyNet Ordering (sold separately) allows him to place orders for tests via the Internet. Medical Necessity can be activated for Ordering, advising on the payability of tests as they are ordered.
 Click here to see more information:
---
Other System Interface:
Do you already have an EMR/ HIS/ Billing system in place? SchuyLab can do it 'your way' by interfacing to the other system and receiving orders/ sending results/ sending billing information to the best of the other system's ability to interface. SchuyLab can filter transmissions to send specific data sets belonging to a client to their EMR, while simultaneously sending a different set of data to a different HIS or EMR.
The Review Results Module firewalls result distribution process: faxing, remote printing, internet viewing, and transmission to other systems of results data. It is often used in conjunction with the Autoverification Module to combine an overview of the patient result record with increased throughput of normal or unexceptional results.